Being an only child and born in the Southwest, I had a different experience than most. My parents would take me hiking, fishing, camping, skiing, etc. And I would be lying if I stated that I always enjoyed it. Sometimes spending hours in a car going to different places was dreadful. My parents didn't exactly have a perfect marriage and often would argue or have disagreements that would ruin the experience or at least jade my memory of some of many early youthful outdoor memories. Unfortunately, like many others, my parents' marriage would fall victim to the seemingly social normative statistic of being divorced. Moreover, it made me so jaded toward going outdoors and exploring the world, it wasn't a fun experience for me until a little bit over a year ago.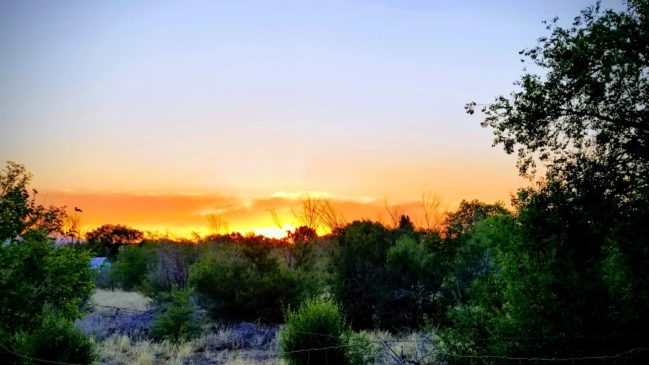 In early 2017, I started dting a girl and the relationship itself can be described as dysfunctional and unhealthy for both parties. But when we started dating, she stated something that triggered a change in my own personal attitude about going outdoors and exploring the world. In a very vague description of her, she was very adventurous and loved to explore. Her exact words were "keep me entertained", and while that can be interrupted in several ways, for me, it meant to take me on adventures.
We went to a few different places such as Carlsbad Caverns, the Ice Caves in Grants, and Bandelier National Monument. While the relationship ended rather quickly, it ignited my passion for exploration and adventure.
So, I jumped on to Google and started doing some research about places to explore in New Mexico.  I talked friends, family, and acquaintances alike about some of their favorite places in New Mexico to visit or that were very memorable. After acquiring a ton of information and several Google searches later, I created a list of places I wanted to visit in New Mexico. The list that I had compiled contained places I had been before when I was child and places I had never even heard of.
Here is that List:
Salinas Pueblo Missions National Monument
Sitting Bull Falls
Soledad Canyon Falls
Resumidero Falls
Tent Rocks National Park
Glenwood Catwalk Trail and Falls
Jemez Falls
Soda Dam Falls
El Salto Falls
Bandelier National Park
Taos Gorge
Folsom Falls
Carlsbad Caverns
Ice Caves, Grants
Wild Spirits Wolf Sanctuary
Fort Union National Monument
Diablo Canyon
Shaggy Peak
Taylor
Gilman Tunnels
Jemez Pueblo Ruins
Meow Wolf
Carlito Springs
Petroglyphs National Monument
Battleship Rock Falls
UFO Museum, Roswell
Chaco Canyon National Monument
El Malpais National Park
El Morro National Park
Blue Hole, Santa Rosa
Aztec Ruins National Monument
Brazo Falls
Bosque Del Apache
White Sands National Monument
Gila Cliff Dwellings National Monument
Puye Cliff Dwellings
Nambe Falls
During the rest of 2017, I continued exploring and began visiting all the place I had compiled on my list on my days off from work. For each trip that I would take, I'd try to put myself in a direction that had several destinations so that I could knock out a few places I'd visit in one day.
For instance, for one my trips, I went to Wild Spirits Wolf Sanctuary and I was able to add three other destinations before getting there. From Albuquerque, I took I40 westbound toward Grants, NM and got off at Exit 81 to go on State Highway 53. Before turning off of New Mexico State Highway 53 and heading to Wild Spirits Wolf Sanctuary, I was able to briefly explore El Malpais National Monument, the Ice Caves, and El Morro National Monument. On that one trip alone, I was able to explore an area of New Mexico I had never been to (turns out I had been to the Ice Caves when I was 1 and I definitely don't remember that).
Throughout 2017 until now, I have been able to visit 32 different places out of the 37 places on my list. Also, I was able to visit Colorado a couple times as well. You might find yourself why visiting Colorado has any relevance to my New Mexico list of places to visit. During my several adventures, like many others, I like to share my experience on social media platforms like Facebook or Instagram and I would get questions or comments like where your next adventure or I want to explore like you have been doing or can you take me with you on one of your adventures.
These comments and questions gave me a couple of ideas. Firstly, I wanted to explore more than just New Mexico and I started building a list places that I wanted to visit in the Southwest region of the United States which includes Arizona, Utah, Colorado, Nevada, and Southern California. Secondly, I wanted to write about it and take pictures to share my journey with the rest of the world. I don't look at as if it's my journey that I am sharing though, but more as a way to encourage others to go experience what the Southwest has to share with the world. Follow my journey throughout Southwest as I share what this part of the world has to offer