At the end of the year, many of us promise ourselves that we're going to start eating better and going to the gym for our New Year's resolution. When January hits, we start out strong but end up losing the desire and fall short of those self-expectations for one reason or another. Perhaps we lack a certain push forward, a person to help be motivational and hold us to specific standards of accountability. Moreover, maybe we are just scared of having someone in our lives that will help us take the next step toward living a healthy lifestyle that is truly necessary to see the results we desire.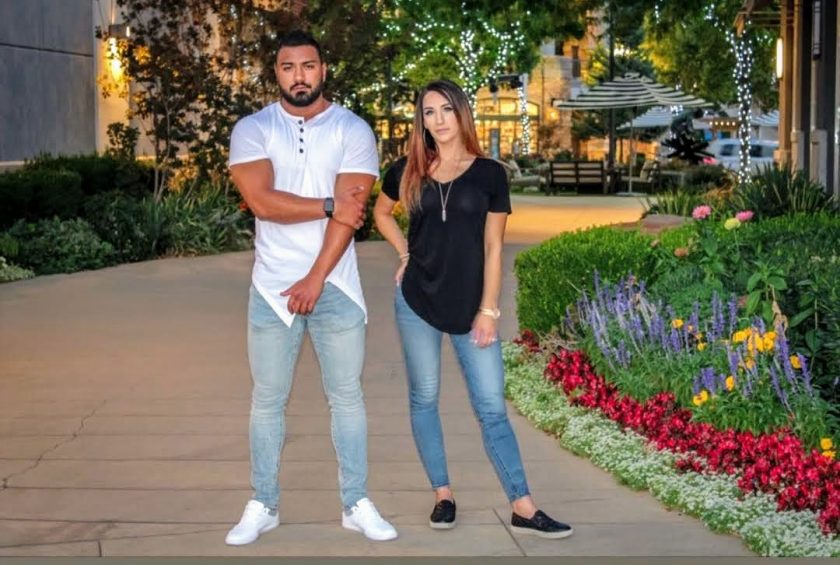 Hailing from Salt Lake City, Utah, we are happy to introduce the latest additions to the Dwellers of Southwest, Gabe Aguilar, 24, and Heather Meservey, 29, who own their own business together as online fitness and motivational coaches. Both Aguilar and Meservey have long had a passion for health and fitness for many years, which helped lead them to where they are today.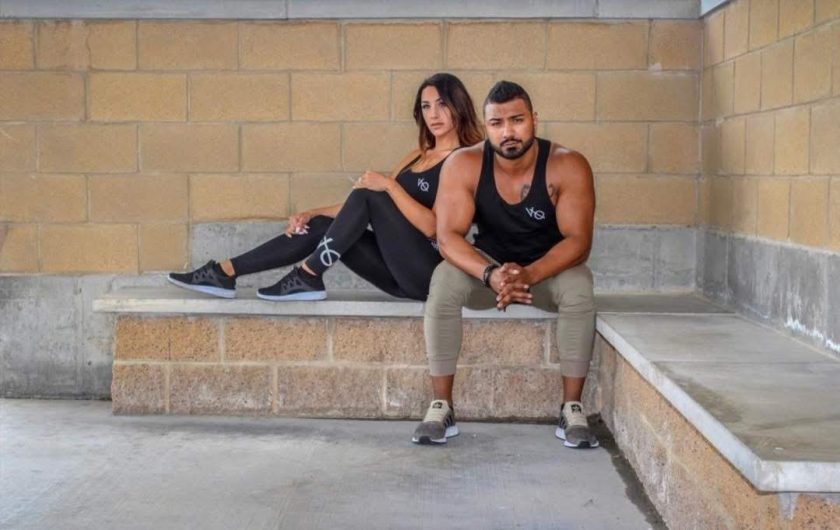 "With our passion and our drive for more and willingness to help others, we stumbled upon this incredible opportunity", stated Merservey. "We both LOVE the health and fitness industry already that this makes our business not even".

Aguilar, prior to being a fitness and motivational coach, was a bodybuilder and has competed in several bodybuilding competition shows, which can be highlighted with much success. He took the Best in State Overall in Utah in 2016 and as well as much other first-place recognition. Moreover, Aguilar has competed in Las Vegas, Nevada.
For Aguilar and Meservey, their own personal fitness goals can be described showing up every day, for their business, in their nutrition, and in their workouts.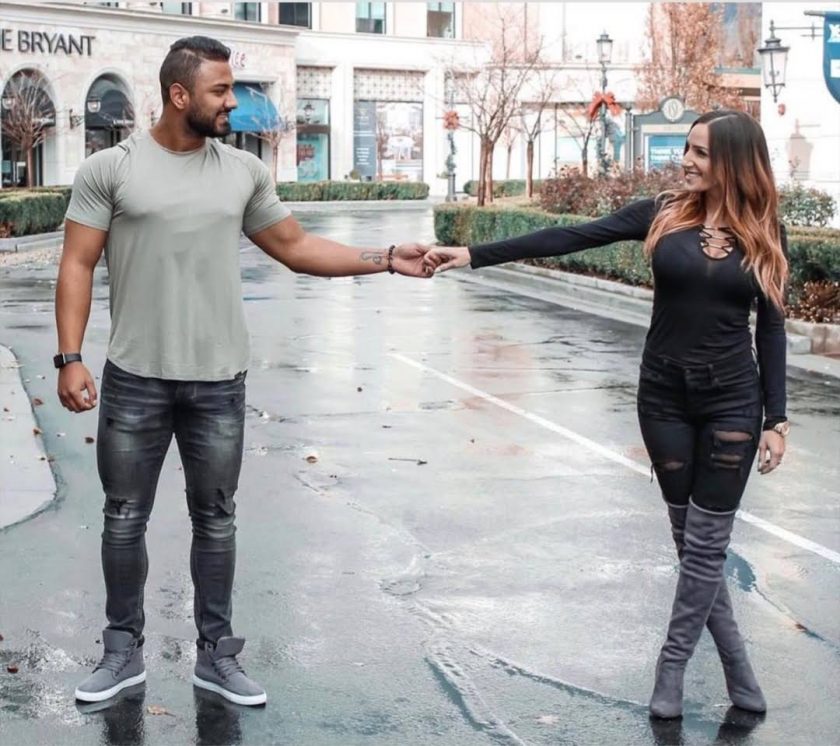 "Consistency compounds and we strongly agree with this" Meservey said. "We strive to show others that this a lifestyle and not just a 'diet' or something you follow for a short period of time and then quit. We are focused on being living examples to our social media followers, our coaches and out our clients".

Their passion and strive for personal fitness and healthy lifestyle is consistently showcased on their social media accounts. Displays of their diet, workout routine and overall lifestyle are much of their posting. However, they do love their cheat meals every once or twice per week.
"We love Five Guys burgers and fries for a quick option or the Cheesecake Factory if we're going out", said Meservey.

Consistency being a key component, both Aguilar and Meservey recognize that staying the course can be tough for individuals on changing lifestyle to one of fitness and healthy living.
"I'm for sure guilty of falling 'off track' for a day or so but what helps us stay motivated and get right back to it…is that we know what we want at the end of the day and in the long term…we want to be healthy We want to be active and continue to live a well-rounded healthy lifestyle", said Meservey. "Everyone will have a day off or so, but what matters is that you gain motivation within yourself because 'you want this'.
Additionally, Aguilar and Meservey created a system to hold themselves accountable by being active planners.

"We also plan out our days/weeks with a planner! We schedule the things in that we need to do and when we get it done we have that sense of accomplishment", said Meservey. "A huge help for us was reading the book called 'The Miracle Morning' by Hal Elrod. This book emphasis on using your morning to your advantage. Most of our motivation all comes from our strong mindset and to build a strong mindset you have to work on your mind just as much as you do your body!"

Aside from being motivational and fitness coaches, Aguilar and Meservey are great examples of those who truly appreciate the Southwest.

"We love living in Utah mostly for the scenery! Utah is one of the most beautiful states with the Wasatch mountains, many national parks and outdoor fun all year round", said Meservey. "We have the greatest snow on earth, and we have some incredible views during the summer when we hit the mountains for hikes! We love the seasons and enjoy our time outside as often as we can! One of our favorite places to visit is St. George and we visit Zions national park every spring!"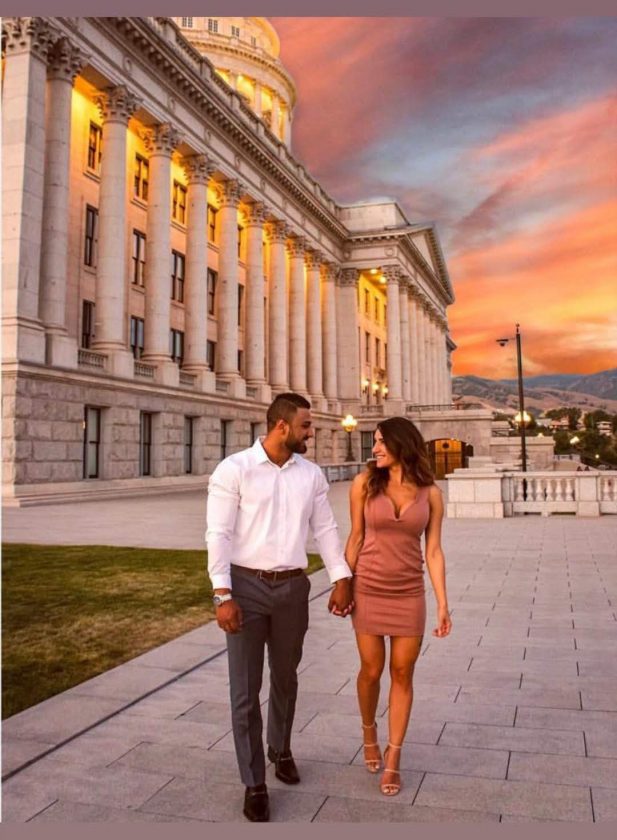 In terms of recommendations for local places to eat in Salt Lake City, UT, Meservey highly suggested the Red Iguana in the Downtown area.
"It's authentic, the service is incredible and the food is soooo delicious," Meservey said. "It's my favorite place to eat!"

For information to start your journey toward a healthy and fitness lifestyle contact Heather and Gabe through here. Follow Heather and Gabe on their Instagram accounts @h_bombfit and @gabe_alex to see more of their passion and healthy lifestyle.
All Photo Credits and Rights Belong to Gabe Aguilar